In Memoriam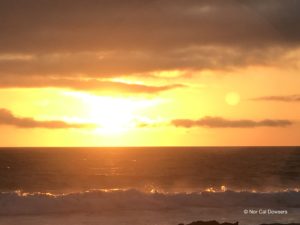 In Memoriam
Nor Cal Dowsers recognizes our recently departed loved ones that have touched our lives and we remember their loving energies. We recognize the following people who've brought light, entertainment, love and compassion to us. Thanks for being around.
Zenas H. "Slim" Chapman (18 July 1920 – 6 February 2023) Redding, California
Slim was one of our founding members of the Northern California Dowsers. His sence of humor, intellect, spirituality and gratitude will most certainly be missed. Slim was a proud veteran, retired engineer from Lockheed Martin and follower of esoteric spiritual teachings. He was a private person, but deep. He was a follower of the yogic philosophy and practice. For many years he'd gift the Five Rites yoga book and health literature. Slim knew that dowsing worked and originally started with the San Jose chapter many years ago. Slim thanks for being an ambassador of good will, health and wisdom. We love you!
Janice Gae Chapman Kladt (2 April 1959 – 27 February 2023) Redding, CA
Slim's daughter Janice died unexpectedly shortly after her dad "Slim". When Slim stopped driving, Janice would be his driver to Nor Cal Dowsers meetings. She was spiritually oriented and loved God.