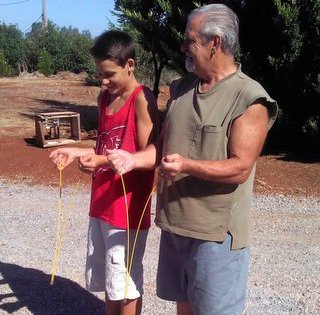 December Special Free KIDS Event


Northern California Dowsers
Presents a Special Free Event
Beginner Dowsing Program for KIDS
and for the
 Young at Heart! 
Saturday, 13 December 2014
Please Note Special Start Time: 11:00 a.m.
LOCATION:
Shasta Public Library, Community Room,
1100 Parkview Ave.,  Redding,  CA 96001
Healthy Snacks & refreshments welcomed.
Kids!
Make your own pendulums
Make your own L-Rods
Measure your Aura / Energy Fields
Find lost objects
See Whats good to eat
Answer Yes or No questions
Find out what energy is
Mystery dowsing: – Is this good for me?
Mandala Coloring
Come Have Fun. Learn about the Ancient Art of Dowsing and how to tune in to subtle energies that can greatly improve your life!
Free Presentations And Every Child Receives a Pendulum and Gift bag!
Please RSVP before December 3rd , 2014 So we can provide enough materials and gifts for all the children!
RSVP 530.474.1938, 530.222.2024 or email: northerncaliforniadowsers@gmail.com
 Thank you
www.norcaldowsers.com
Facebook