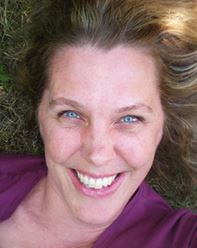 January 31st Speaker
Northern California Dowsers
Presents
"Experience the Wonders of Quantum Logic in This New Quantum Age" 
 by
Cynthia Sue Larson, MBA, DD
Sunday, 31 January 2016
Meeting at 1:30
LOCATION:
Shasta County Library, Community Room,
1100 Parkview Ave.,  Redding,  CA 96001
Voluntary Donation: $5, $7 or $10 suggested (not required).
We welcome snacks & refreshments.
At this dawn of the new Quantum Age, with the advent of new quantum computers, a paradigm shift in what we consider "logical" is underway. In the 1860s, Boolean logic provided the structural framework by which classical computers envisioned by Charles Babbage could be operated in accordance with ideas of materialistic determinism.
The notions of reducing all statements to being either true or false, working through problems and possibilities with truth tables, and ignoring the "excluded middle," are central to Boolean logic and classical computers of the last hundred years–yet inadequate for operating quantum computers in the future. New findings from the fields of cognitive science and quantum information theory suggest that our previous idea of what is "logical" has been overly simplified. There is merely a special case of the fundamental quantum logic that is now being found to be the dominant fundamental logic of the natural world. Unlike classical Boolean logic gates, quantum logic gates allow for forward and backward movement through time, with allowances for interconnectedness through entanglement, and with the requirement that every finite system contains infinite amounts of information. Examples of ways that human cognition appears to operate in accordance with quantum logic will be provided, along with numerous other examples of primacy of quantum logic in the natural world.
___
Cynthia Sue Larson, MBA, DD, "The Quantum Optimist," is a best-selling author and life coach who helps talented people struggling with unsatisfying lives find love, meaning, and prosperity. Cynthia's books guide people to jump into their favorite lives by visualizing and accessing whole new worlds of possibility. Cynthia has a degree in Physics from UC Berkeley, and practices and teaches meditation and martial arts. She has been featured in numerous shows including the History Channel, Coast to Coast AM, and BBC. Endorsed by Dr. Larry Dossey, Fred Alan Wolf, and Stanley Krippner, Cynthia Sue Larson's newest book, "Quantum Jumps," describes the science of instantaneous transformation emerging from the convergence of recent research findings in Physics, Biology, and Psychology.
Learn how consciousness changes the physical world with her popular monthly ezine published through: www.realityshifters.com
 Thank you
www.norcaldowsers.com
Facebook