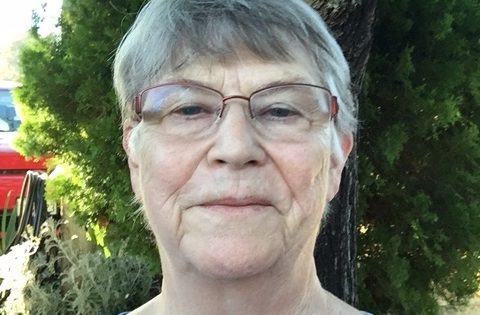 July 29th Meeting
Northern California Dowsers
AMERICAN SOCIETY OF DOWSERS'
OUTSTANDING CHAPTER 2016
Presents
"Dowsing for Physical and Emotional Health" 
 by
Francine Fields, M.A., M.Ed., LPC
Saturday, 29 July 2017
Meeting at noon

LOCATION:
Shasta County Library, Community Room,
1100 Parkview Ave.,  Redding,  CA 96001
Suggested Donation: $5 (voluntary, not required).
Snacks & refreshments welcomed & appreciated.
Francine Fields is a Certified Health Coach, Healing Touch Practitioner, Body Code/Emotion Code, Dowser.
In this months meeting she will cover:
Basic pendulum dowsing. Learn to use a pendulum to decide on supplements and healthy food, and make good decisions.
Advanced dowsing. Testing for emotional blockages behind most physical problems and clear them. Clear emotional and spiritual issues.
Please bring a pendulum and a "Walt Woods" half circle to dowse with. She will have some extras to loan.
Francine Fields – Bio
"I have been a licensed professional counselor for 30 years (LPC). I was frustrated early on with the lack of ability to address deep-seated emotional problems with traditional counseling techniques. I studied many alternative methods including yoga, Shamanism, Buddhism, Michael material, Enneagram, Hypnosis, Healing Touch, which uses a pendulum. I also learned various Energy Healing systems including Body Code/Emotion code and Dowsing. I am also an experienced and effective Tarot reader.
I am from Texas. I trained to be a violinist for many years, but realized early on it was not a major love. I lived in Europe for 14 years and traveled widely. That eye-opening experience really led to my expanded view of the world.  I first discovered Dowsing in Wales where I lived. I found ley lines and a sacred well nearby, but did not have a teacher. My husband (now ex) was hostile to anything "different," so I put it aside for a long time.
At this time, my main activities are gardening and learning, and putting all my information together in an organized system for healing. I will have that online soon. In the meantime, I am available for in-person, or Skype or FaceTime sessions for energetic healing sessions for mental, emotional, and physical issues. I live in Oroville, so online is often easier and is just as effective as being present with you, but either will work. If someone has a group for me to talk to or do work on individuals, I am available.
What I can promise you is less pain, more clarity, and rejuvenation of energy and outlook. Some may find complete remission of physical pain. Others understand the underlying reasons for unhappiness and frustration for the first time."
Please contact Francine at 806-341-5641 or francinefields@gmail.com if you have any questions.

Thank you
www.norcaldowsers.com
Facebook
1 Comment