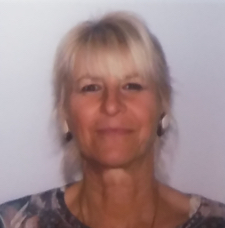 January 7th Meeting
Northern California Dowsers
AMERICAN SOCIETY OF DOWSERS'
OUTSTANDING CHAPTER 2016
Presents
"NUMBERS AND YOUR DESTINY" 
 by
Yana Gocmanova
Numerologist and Wellness Consultant
Sunday, 7 January 2018
Meeting at 1:30pm
LOCATION:
Shasta County Library, Community Room,
1100 Parkview Ave.,  Redding,  CA 96001
Suggested Donation: $5 – $10 (voluntary, not required).
Snacks & refreshments welcomed & appreciated.
Numerology is the oldest metaphysical science that explains in clear and simple terms the subtle influences in our lives.  Once you understand the quality of the numbers you can see what Destiny has prepared for you. You can learn how to take advantage of the flow of energies to accomplish and achieve the most of your potential.
In this presentation Yana will overview the main features of the Universal and Personal years and months. The explanations will help you to navigate through difficulties and challenges. It will help you to make the most reasonable and beneficial decisions for this period in your life. It is also very helpful to understand people around you and know what to expect and what to avoid to keep peace and happiness in your life.
Yana has been studying numerology for the last 15 years. It is her passion to understand people just by looking at their date of birth. Yana has done a lot of readings for people of different ages and backgrounds. She gives them direction for a meaningful life, and explains how to avoid difficulties and disappointments. She helps people with encouragement and support.
Yana has a practice in Redding working with an advanced biofeedback technology called SCIO. She uses the knowledge of numerology in working with her clients.  The clients' birth dates help her to choose the most appropriate program for their recovery.
To contact Yana email: yanagoc@gmail.com or call 530-492-9988.
Thank you
www.norcaldowsers.com
Facebook
2 Comments