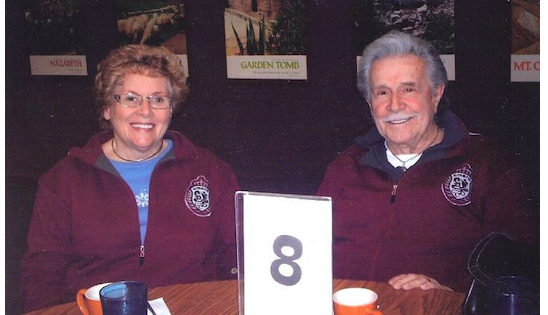 October 17 Meeting
Northern California Dowsers American Society of Dowsers' Chapter
Presents
"MYSTICAL EXPERIENCES"
Saturday, 17 October 2020 1:30 pm PDT
*NEW ONLINE MEETING: Nor Cal Dowsers will be using the GotoMeeting (GtM) secure format while we're unable to meet in person. You can also dial in using your smart phone. (For supported devices, tap a one-touch number below to join instantly.)
💻 📱 👨💻 Please join our meeting from your computer, tablet or smartphone. https://global.gotomeeting.com/join/940330141
☎ 📱 You can also dial in using your phone.
United States (Toll Free): 1 877 309 2073 United States: +1 (571) 317-3129
Access Code: 940-330-141
New to GoToMeeting? Get the app now and be ready when your first meeting starts: https://global.gotomeeting.com/install/940330141
Nor Cal Dowsers welcome back friends Ralph and Marsha Ring who offer the following: "Prior to the Paradise Camp Fire, We received a call from a close friend who worked with the Indian guru SAI BABA going back and forth from his home in California to India for over 28 years. He said Sai Baba contacted him seeking an answer to a question he had for each of us, which was, 'Would we be willing to go on a Life changing journey with him?' This question had to be individually answered by Ralph and Marsha who responded with a profound YES. That was the end of this call and we heard nothing more at that time.
Then the Paradise Camp Fire happened which completely changed our lives forever. A Mystical Journey had begun. This led us to a Higher and Deeper state of Consciousness, bringing forth an awareness of mystical powers that we were to use and share with others, to raise the consciousness to a state of Authenticity."
Bio:
Ralph Ring has an extraordinary history and experience. He is a surviving member of a team of technicians and scientists who worked with legendary inventor, Otis T Carr, a protege of Nikola Tesla and inventor of the OTC-X1.
Marsha Ring is a minister, and has been a presenter with her husband for many years.
Ralph and Marsha Ring's website: https://bluestarenterprise.com Please visit the Ring's website to familiarize yourself with their work. There are many videos on youtube, audios and literature available for viewing on their website. Donation button available on their website.
Nikola Tesla @ flying saucers w Ralph Ring